Coordinator – Universidad de Salamanca (Spain)
The University of Salamanca (USAL), founded in 1218 and one of the oldest Universities in Europe, is today a modern European University, open to the culture of practically every branch of teaching. Its large experience in international collaborations is documented both in the cooperation agreements in force with over 300 institutions around the world and in the participation of its researchers in several international projects, in particular under the European Programmes. Since 2009, the University of Salamanca has been recognised as Campus of International Excellence by the Spanish Government considering its high quality and excellence in teaching, training, researching activities and academic life.
USAL participates in this project through the Research Group in InterAction and eLearning (GRIAL), officially recognised research group by the USAL from 2006, awarded as Group of Excellence by the Regional Government of Castilla y León (GR-47) from 2007 till 2016 and as Consolidated Research Unit since July 2016 (UIC 081).
Website: https://grial.usal.es
---

Romanian Literacy Association (Romania)
Romanian Literacy Association was founded in December 2013, according to the Court order issued on the 4th Of December 2013.
The fundamental purpose of the association is to develop, promote and support the educational programs and projects that serve to improve and develop the educational services provided by the educational institutions for children, young people and adults from Romania and abroad, as well as the promotion of projects in the fields of education, social, cultural, educational, civic assistance and social responsibility.
RLA offers training programs for teachers and head teachers aiming to help schools become better learning places for students. RLA partners with many other public and private organizations to develop students functional and digital literacy skills.
Website: https://www.arlromania.ro/
---

Educational Association Anatolia (Greece)
After its original foundation in 1886 in Merzifon, Turkey, Anatolia has been synonymous with quality education. Based in Thessaloniki, Greece since 1923, Anatolia is an integrated educational community with three academic divisions: Anatolia Elementary School, Anatolia High School and ACT – American College of Thessaloniki. It provides rigorous, high-quality curricular and extra-curricular programs in a culturally-diverse educational environment. Its sound and solid infrastructure includes two Libraries one of which, Bissell Library, is one of the largest English language libraries in Greece. The Technology Centres and the school's IT labs make state-of-the-art IT facilities easily accessible to researchers.
Website: https://www.act.edu/
---

Kaunas University of Technology (Lithuania)
Faculty of Informatics at Kaunas University of Technology (Lithuania) is the first and one of the largest research and education centers in Lithuania offering studies in information technology field, where more than 2,000 students every year are taught by about 200 teachers. Every year, the number of professionals joining our teaching staff increases – the representatives of leading Lithuanian and international organizations and institutions contribute to the training of the sought-after young IT specialists. We are proud not only of our students, whose number is growing fastest in Lithuania and whose achievements and skills are praised by employers across the globe, but also of our scientists and researchers who are actively involved in conducting interdisciplinary research projects together with business, industry and state institutions.
Website: https://en.ktu.edu/
---

ZB&V (the Netherlands)
ZB&V assists clients in researching and elaborating narrative approaches that can be broadly applied in education, social care and leadership. We develop trainings and workshops and we are also lecturers in narrative approaches and applied storytelling. Narrative approaches and applied storytelling can be helpful in many contexts: knowledge transfer, story-exchange, story analysis, meaning- and sense making, alternative story development, the self and others. It can also reinforce resilience in individuals and communities, and support coping with change, making plans and acting upon them.
ZB&V is also partner within the framework of European (Erasmus+) projects.
Website: https://zbvresearch.nl/index.html
---

Center for Social Innovation (Cyprus)
The Centre for Social Innovation (CSI) is an International Research and Development organization which focuses on fostering social innovation that can bring about a positive change to local, national, regional and global challenges. The CSI team is composed of open-minded, fully equipped social researchers, entrepreneurs, project managers, trainers and Information Technology Developers. The Center for Social Innovation works around systemic social problems that affect the way we study, work, socialize, live our lives and treat people around us. Our objective is to continually develop a broad understanding of what the root cause of these problems are, develop solutions that are socially uplifting and energizing, and sustain these solutions through disruptive processes that consider long term sustainability. Our strategic focus is for all the projects we are involved in to be intertwined and towards a cluster of positive impact in the local, regional, and global ecosystem.
Website: http://csicy.com
---

OXFAM Italia (Italy)
Oxfam Italia is an Italian Development NGO, non-profit association, full member of the International Confederation Oxfam which involved 20 organizations networked together in more than 90 countries, as part of a global movement for change, to build a future free from the injustice of poverty. The main areas of intervention of Oxfam Italia are: Development cooperation and humanitarian aid; Campaigns and Education for Active Citizenship; Projects in local development, reception of migrants, social exclusion and integration of migrants. Based on research and analysis and on the real experience of local partners in developing countries, Oxfam Italia, in collaboration with all the other Oxfam affiliates, carries out campaigning and advocacy activities in order to raise public awareness of the causes of poverty, encourage ordinary people to take action for fairer world and press decision-makers to change policies and practices that reinforce poverty and injustice.
Website: https://www.oxfam.org
---

Symplexis (Greece)
Symplexis is a Greek non-for-profit organization that strives to ensure equal opportunities for all through actions and measures that build skills, empower and promote active engagement and participation focusing on the most vulnerable categories of the population and particularly those with fewer opportunities. Symplexis' mission is to elevate social cohesion through integrated actions and project-based activities that aim at promoting the inclusion of disadvantaged groups at risk of marginalization and exclusion, while promoting and protecting the rights of various types of population groups that face discrimination focusing on the empowerment and support of victims, awareness raising and information sharing at all level.
Symplexis' activity builds on user-led approaches and interventions around four main axes of expertise, namely:
– The social and economic inclusion of those most in need comprising a wide variety of activities aimed at reducing poverty, preventing marginalisation and promoting the sustainable integration of disadvantaged groups, particularly focusing on Third Country Nationals.
– The protection and promotion of human rights through activities and interventions that address the needs of a wide range of discriminated population groups, such as women, children and elderly people, victims of violence and human trafficking, the LGBTQI community, Roma and unaccompanied minors, migrants and asylum seekers/ refugees.
– Upskilling, capacity building and empowerment of vulnerable groups with the aim to promote equal access to formal and non-formal education for all and promote lifelong learning focusing on low-skills individuals that face difficulties in (re) the labour market.
– Child and youth development through actions and projects designed to reduce youth poverty, promote child protection and stimulate social inclusion and development.
Website: https://symplexis.eu
---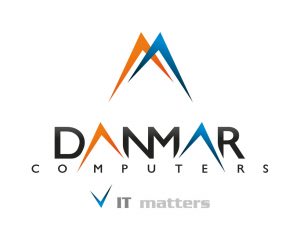 Danmar Computers Sp. z o.o. (Poland)
Danmar Computers LLC is a private company operating in the field of Information Technology and providing vocational training in this field. Danmar has an extensive experience in developing modern Web and mobile applications that are used for educational purposes. Danmar also has long-term experience of carrying out European projects within which company's R&D staff conducts research and prepares trainings tailored to the needs of various learners. During 18 years, Danmar has successfully implemented over 100 projects within Grundtvig, Leonardo da Vinci, Progress and recently Erasmus+.
In many of these projects Danmar was responsible for designing and coordinating dissemination strategies. Danmar Computers is the developer and provider of AdminProject (adminproject.eu), the on-line system for management of European projects. All activities of the company are based on wide and well-established cooperation network, both on national and international levels. The national networks include training and counselling institutions, universities, schools, non-governmental organisations as well as private sector companies. International network include partners of various profiles coming from every European Union's country. Danmar Computer's mission is the promotion of life-long education and assurance of equal access to education for everyone with the use of modern technology.
Website: https://danmar-computers.com.pl/en